Tobacco Excellence
Since 2002
Our Roots
Founded in 2002, Cheyenne International is a tobacco product manufacturer located in North Carolina, the heart of American tobacco country. Our mission is to provide adult tobacco consumers with a diversified portfolio of high-quality brands at a fair price. We build successful partnerships with our retail and wholesale customers while keeping responsibility and compliance at the forefront of everything we do.
History
Our beginnings were humble. Entering the tobacco business in 2002 had its hurdles but for the four founding partners of Cheyenne, they knew that the industry had several needs. A need for a company that looked out for the wholesalers and retailers. A need for high-quality products at a value price. A need for a voice that could represent the interests of small manufacturers. A need for jobs in an economically depressed region of rural North Carolina. With these needs in mind, they planned to change the game. Each of our founders brought something special to the table and after a long night spent holed up around a hotel table hashing out the details, Cheyenne International was born.
Philosophy
Our philosophies are built around four core pillars of excellence: Partnership, Quality, Compliance and Success. In today's environment, tobacco companies must offer more than just high-quality brands, which is why Cheyenne creates dynamic relationships with the channel. We identify the challenges our retail and wholesale partners face and provide effective strategies and solutions to overcome those challenges. While doing so, we don't sacrifice quality to ensure that our adult consumers and trade partners always get the best we have to offer. We stand proud of this sentiment along with our strict regulatory compliance and our government interface effort. This charge delivers a high level of representation for our business customers and reiterates that responsible selling and marketing is always top of mind.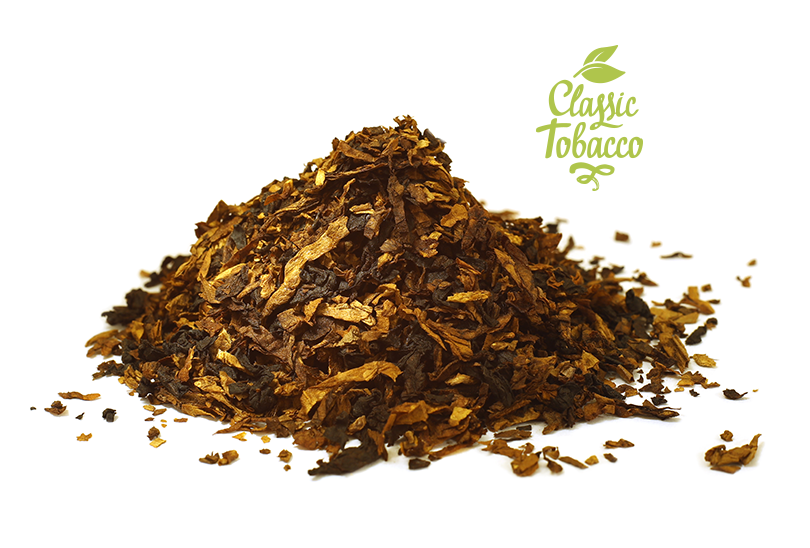 Brands
We don't just make products, we craft brand solutions. Every little detail is debated when developing our lines. The obvious things like quality, taste and profitability are standard contemplations, but we dive deeper to ensure that the products will fit consumer needs and deliver what wholesale and retail customers desire as well. With our expert Manufacturing and Quality teams who are always striving for operational excellence, the result is a product that stands above the competition each and every time.
All Brands
Cigarettes
Aura
Cheyenne
Decade
Cigars
Bodyshot
Cheyenne
Derringer
Smokeless
Derringer
Klondike
Nordic Ice
Retailer
We value our Retailers. Simply put, we consider them our partners rather than just another stop in the supply chain. As liaisons to adult tobacco consumers, the opportunities are unique for each storefront as there is no one-size-fits-all plan. This is where Cheyenne International thrives. By creating progressive, customized and effective strategies for each store, we build the foundations from which a successful brand story can emerge. Our diversified brand portfolio is customized to fit the needs of chain, independent and mom-and-pop convenience stores, tobacco outlets, grocery, dollar and mass merchandise stores.
However, we don't just stop there. We're a leader in the advocacy of our industry, which includes Retailers. We are members of several retail-focused industry associations and always have an eye on developing compliant solutions that have a positive impact. Though many regulatory changes fall on the shoulders of Retailers, Cheyenne can help navigate these challenges by providing a simple and straightforward path to success. Get the most from your valuable shelf space with quality brands and no cumbersome contracts.
Distributor
Wholesalers and Distributors are our gateway to the market and as such, are an integral part of our day-to-day operations. Our company philosophy has always been to support our trade partners. We understand distribution challenges like SKU rationalization, regulatory compliance and compressed margins so our wholesale relationships are centered around crafting customized solutions for those challenges. Each of our distributor customers have unique markets with unique needs and we pride ourselves on being able to present a tailored success story for each of them.
As a member of several distribution associations, Cheyenne is always allied to the industry with our ear to the ground. Let us show you what a great relationship with a tobacco company looks like and see how our diversified brand portfolio can offer you profitable solutions in growing tobacco categories.
Exporter
Cheyenne International brands and private label products are sold all over the world. With a wide array of product lines available, we can deliver profitable solutions in the cigarette, filtered cigar, snuff and snus categories. Our state-of-the-art equipment, combined with our meticulous Manufacturing and Quality Teams, ensure your success in international markets.
Whether you plan to use your brand name or ours, Cheyenne International possesses the resources and expertise to help you reach your product goals. Our team has expertise in packaging, production, compliance and transit to give you the best we have to offer without sacrificing quality or taste. Our promise is to always deliver American-Made quality, American-Made service and American-Made comfort.
Broker
As a Broker, finding products that perfectly fit within your portfolio is important and can sometimes be a challenge. Working with a reputable company is second only to ensuring that the brands and products you represent are successful. At Cheyenne, we believe in providing our Brokers with all of the tools needed to represent high-quality products in growing tobacco categories. There are always new sales opportunities to uncover in the c-store, grocery, dollar and mass merchandise industries. Partner with a company whose brands are backed by an excellent industry reputation and are driven by the desire to grow.
General
If you would like to do business with Cheyenne, or simply have a question, please feel free to contact us. We'd love to hear from you. We make every effort to provide our customers with great service and quality products 100% of the time. To learn more about our brands, please visit our brand websites. For more information on becoming an employee of Cheyenne International, click here.
There is always something new to learn about Cheyenne International. Check out our stories to stay updated on all things happening in our world.
December 1, 2023
Benefits of a Private Label
November 1, 2023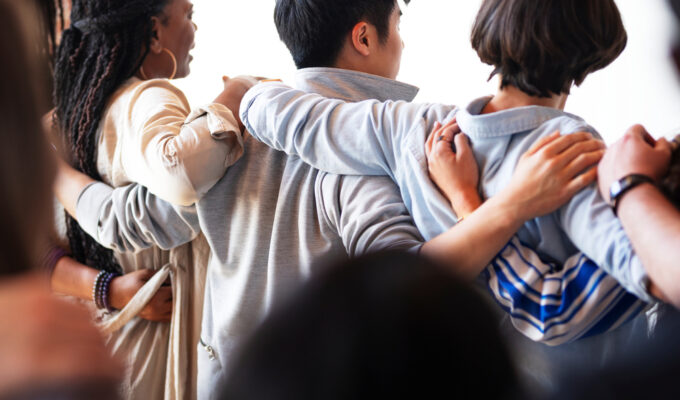 Ways to Show Your Business's Support of a Charity Around the Holidays
October 12, 2023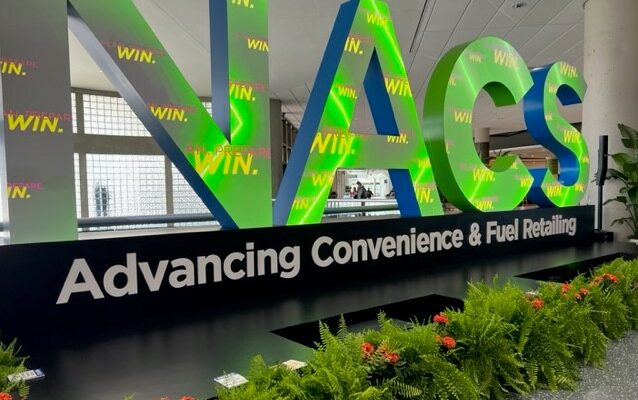 Cheyenne International at NACS Show 2023
September 20, 2023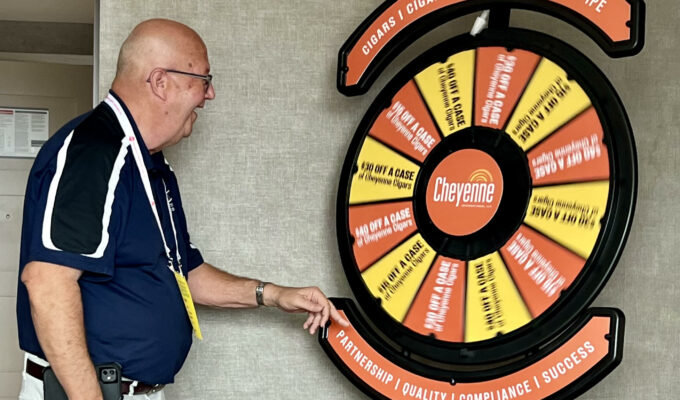 Cheyenne International at CDBX 2023
August 1, 2023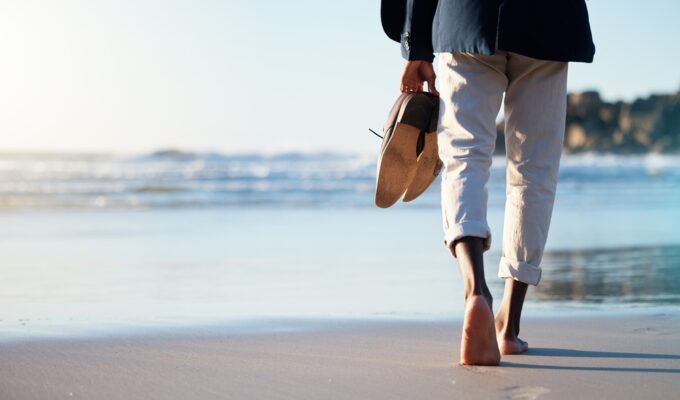 Added Employee Benefits That Help With Customer Retention
July 6, 2023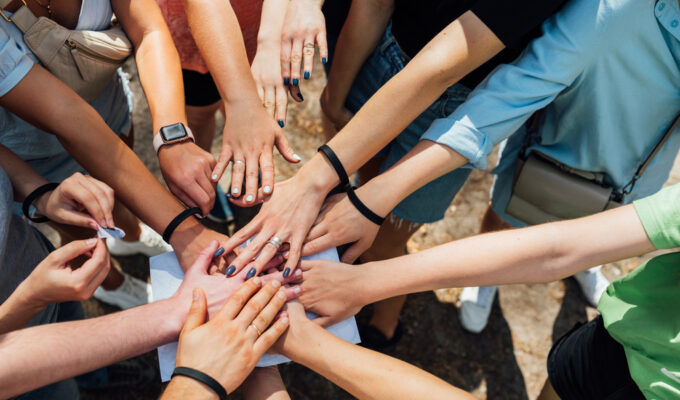 Team Building Exercises - Are They Effective?
June 1, 2023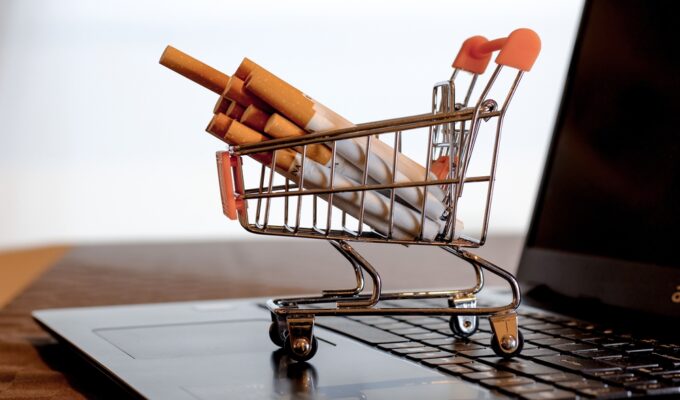 Change Your Mind About Deep Discount
May 23, 2023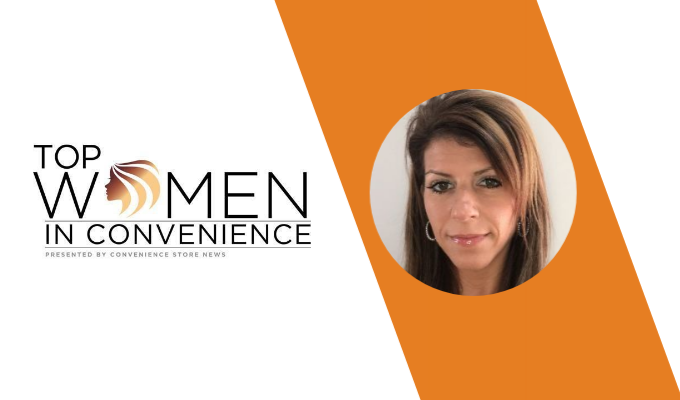 Gina Simmons Awarded Top Woman in Convenience
May 2, 2023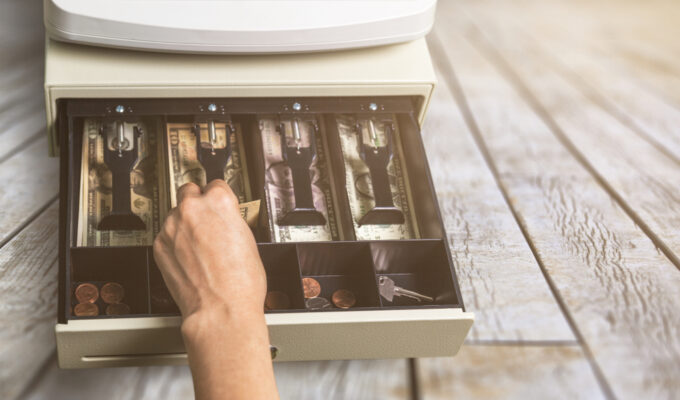 Things to Ask Yourself When Adding a New Tobacco SKU to Your Set
April 3, 2023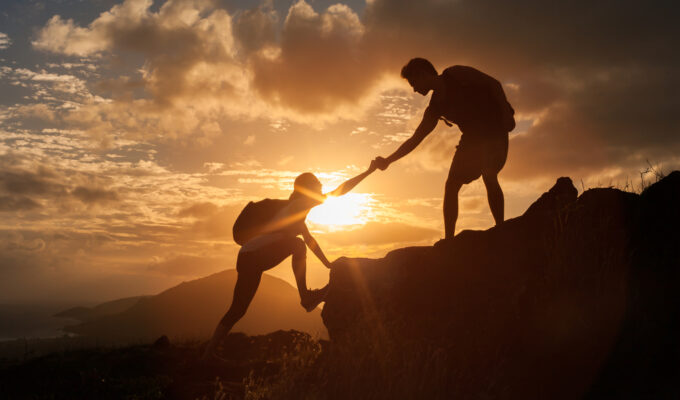 Ways to Lead by Example
March 7, 2023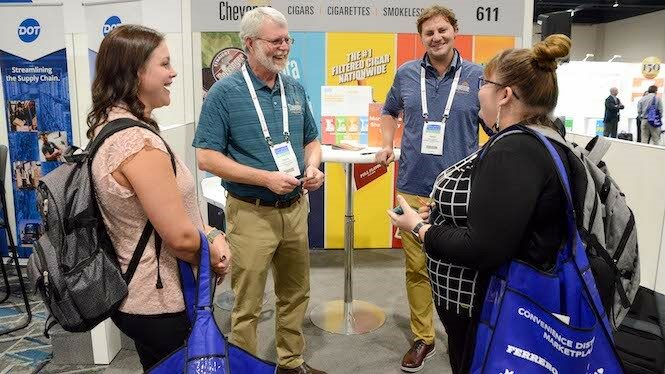 Cheyenne International at CDA 2023
March 1, 2023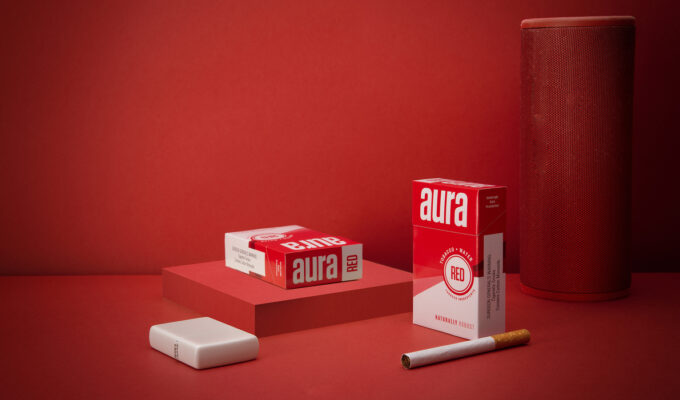 Aura Cigarettes New Look
February 8, 2023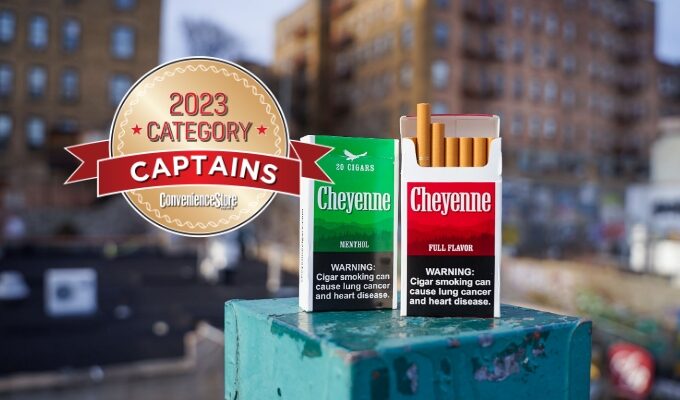 Cheyenne Named 2023 Category Captain
December 2, 2022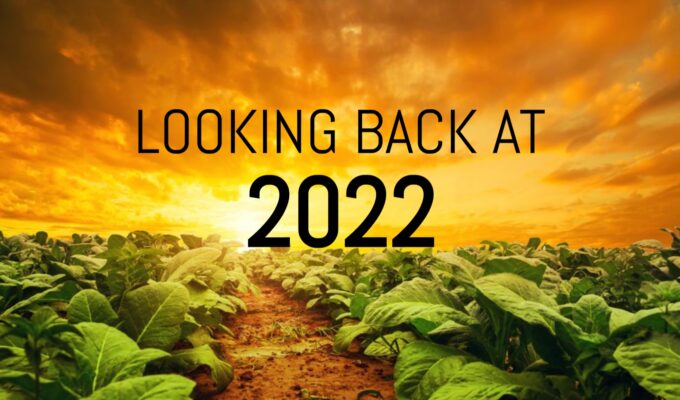 Cheyenne's 2022 Year In Review
November 8, 2022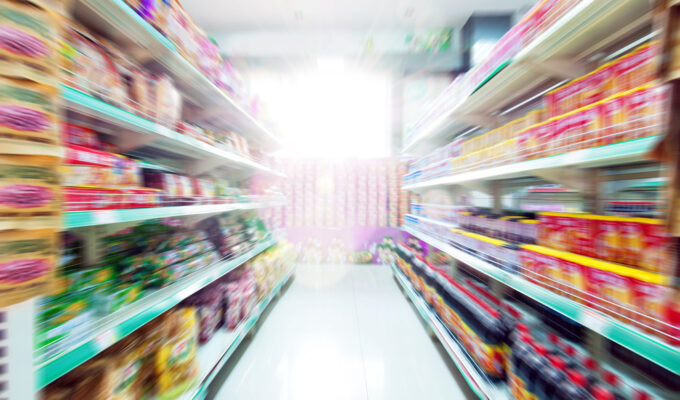 Decision Fatigue: Do Your Customers Have Too Many Choices?
October 12, 2022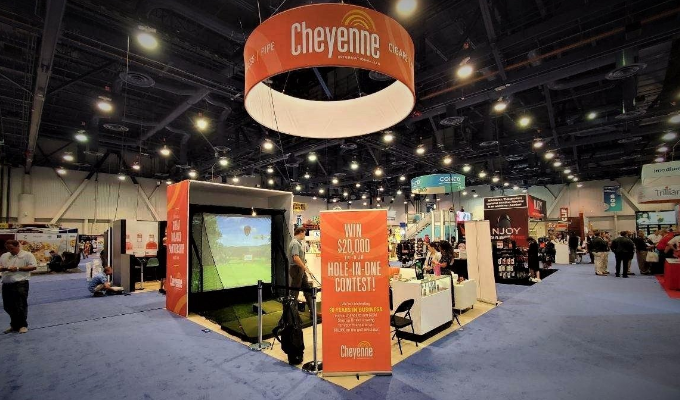 NACS Show 2022
September 5, 2022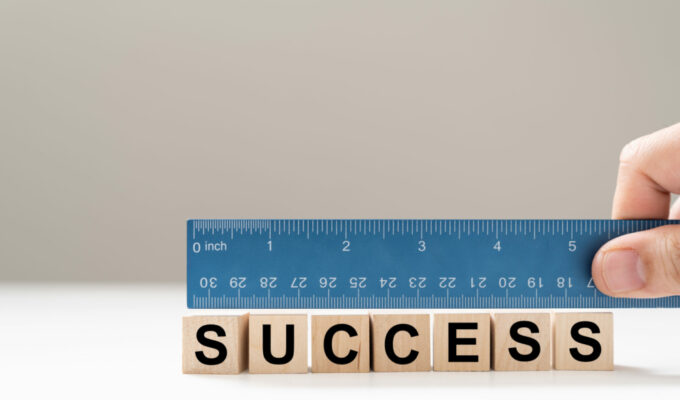 Evaluating How You're Doing with Achieving Your Business Goals
August 5, 2022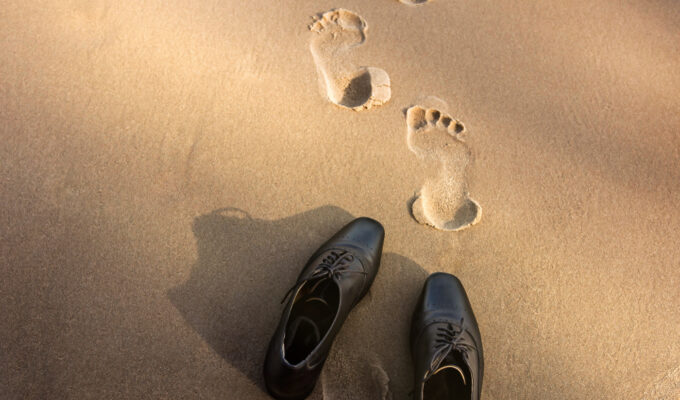 How to Achieve a Work-Life Balance for You and Your Employees
July 7, 2022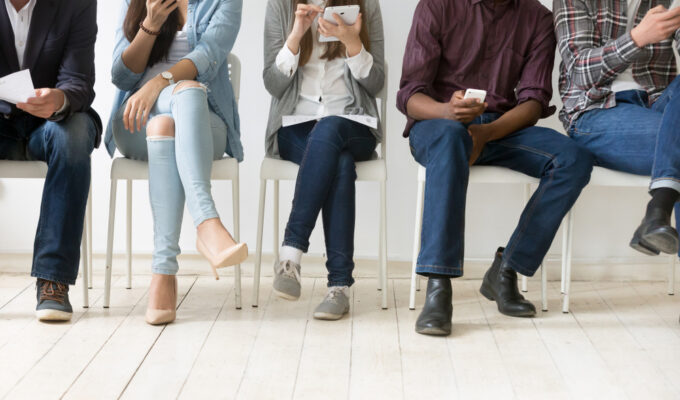 Interview Questions & Tips for Potential C-Store Employees
June 6, 2022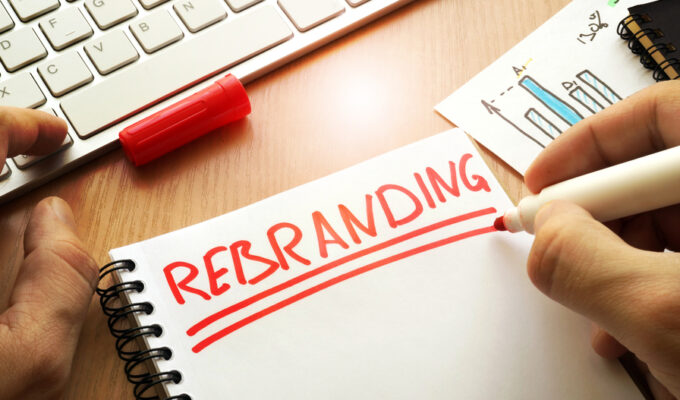 Rebranding: Dos & Don'ts
May 5, 2022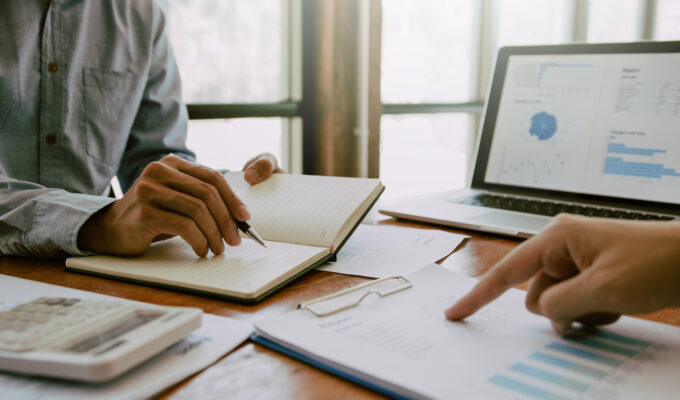 Analyzing Data to Increase Sales
April 5, 2022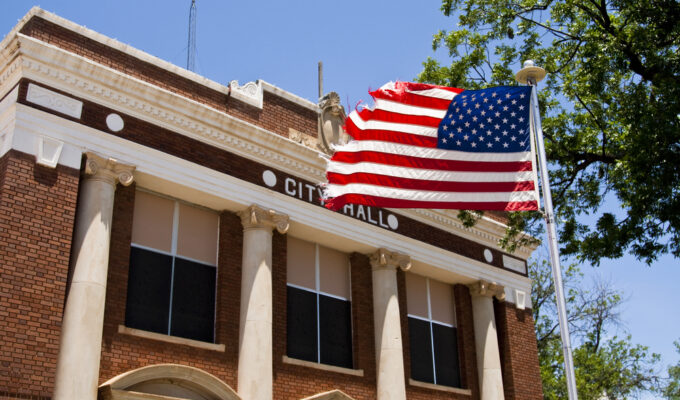 How To Stay Updated On Local Legislation
March 7, 2022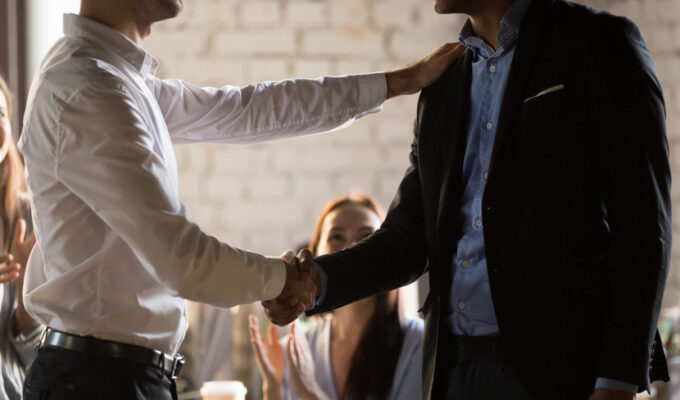 Nurturing Your Employee's Growth
February 17, 2022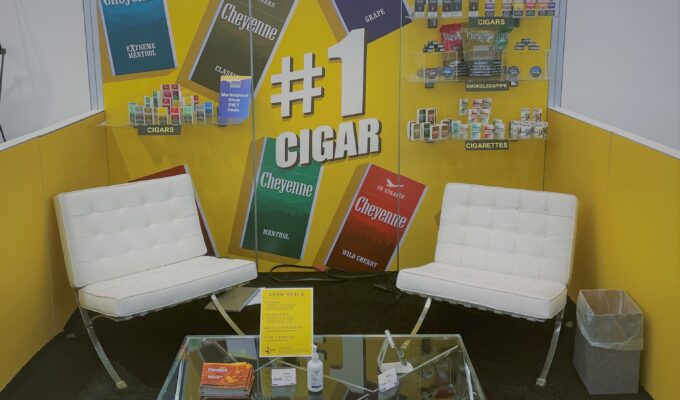 Cheyenne International at CDM 2022
February 7, 2022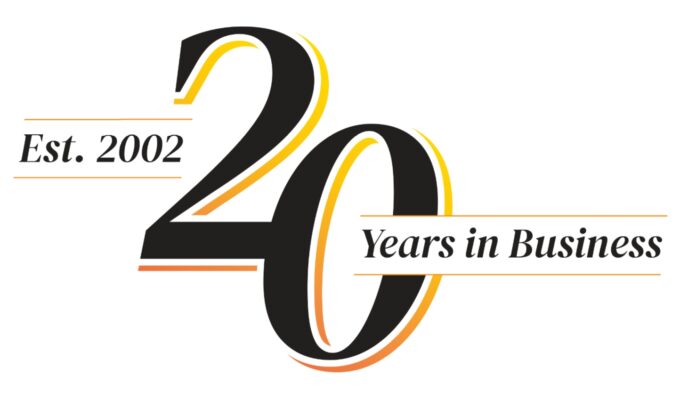 Cheyenne Celebrates 20 Years in Business
February 4, 2022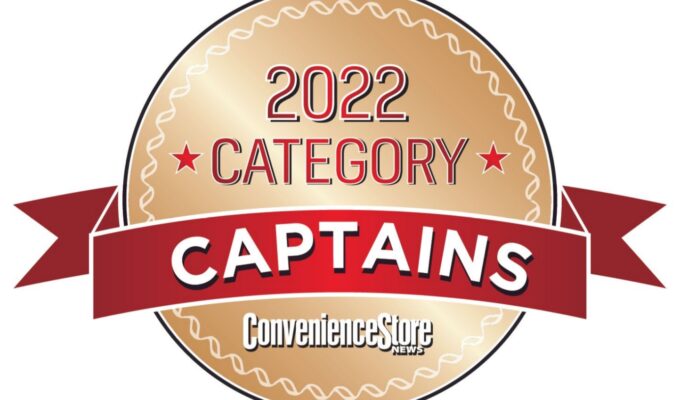 Cheyenne Named 2022 Category Captain
January 5, 2022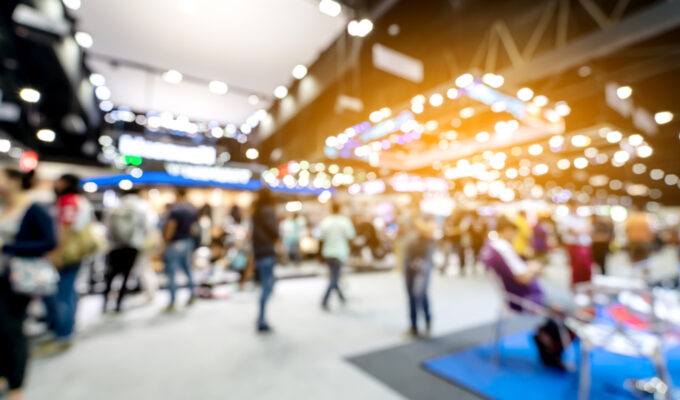 What Changes We Expect When Physical Trade Shows Are Back
December 15, 2021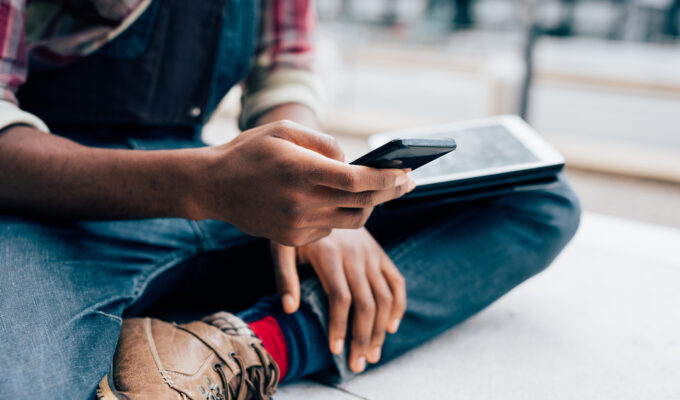 People Build Relationships, But Digital Marketing Fills the Gaps
November 17, 2021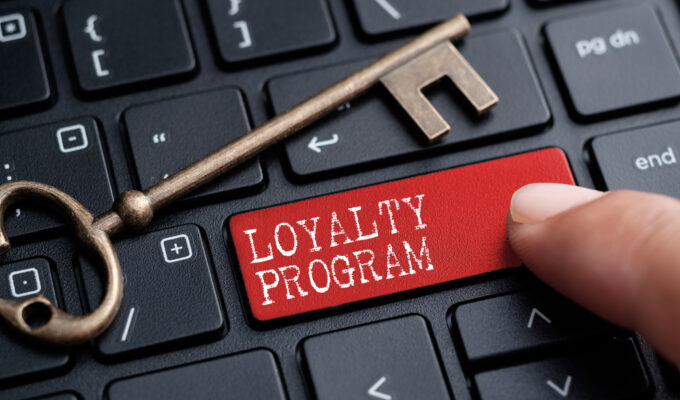 Do Loyalty Programs Work?
October 20, 2021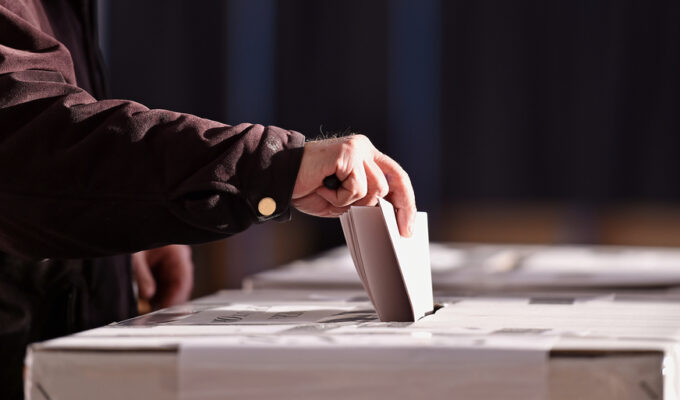 Why You Should Vote in Every State and Local Election
September 21, 2021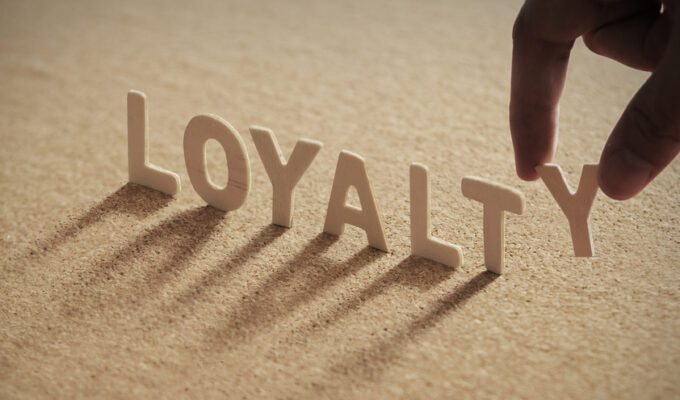 Consistent Branding Builds Loyalty
July 21, 2021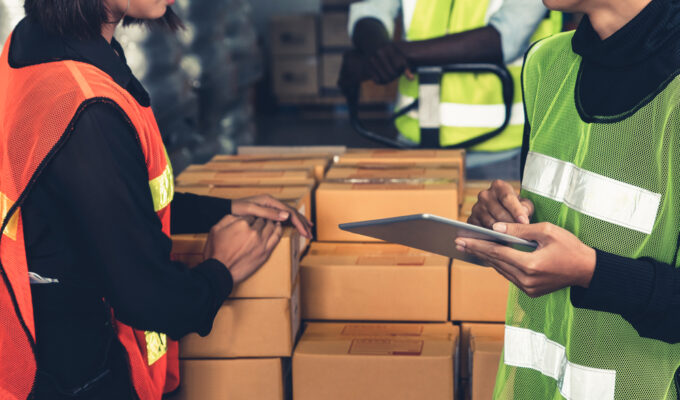 Building Your Relationships in Every Step of the Supply Chain
June 17, 2021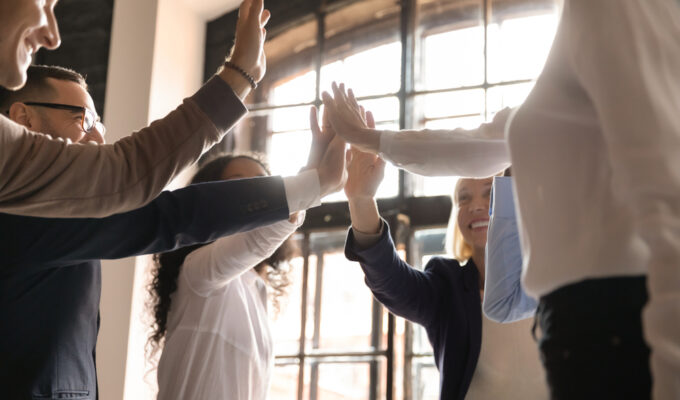 Importance of Employee Retention
May 19, 2021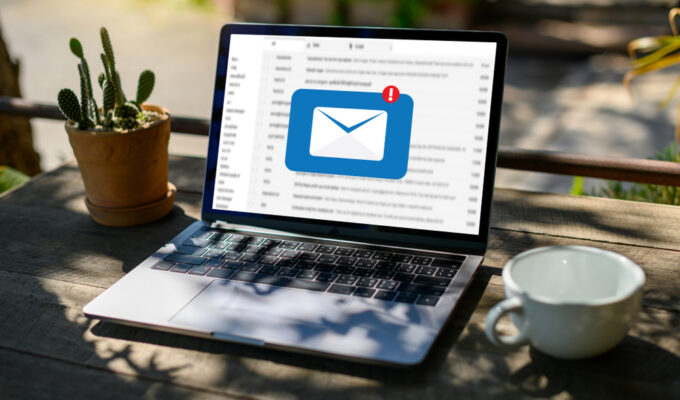 Communicating with Consumers Through Email
April 15, 2021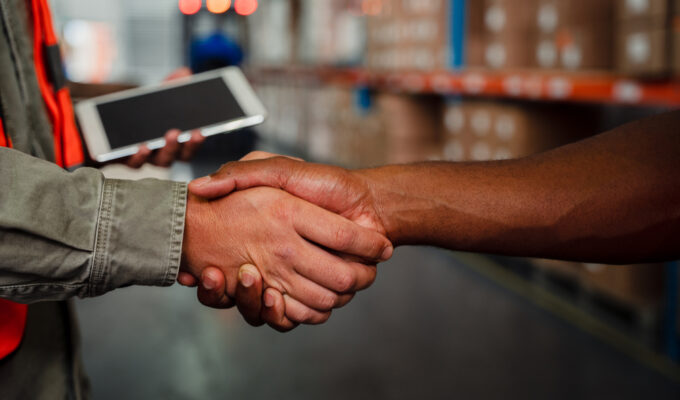 Effective Ways That Distributors Communicate to Their Retailers
April 8, 2021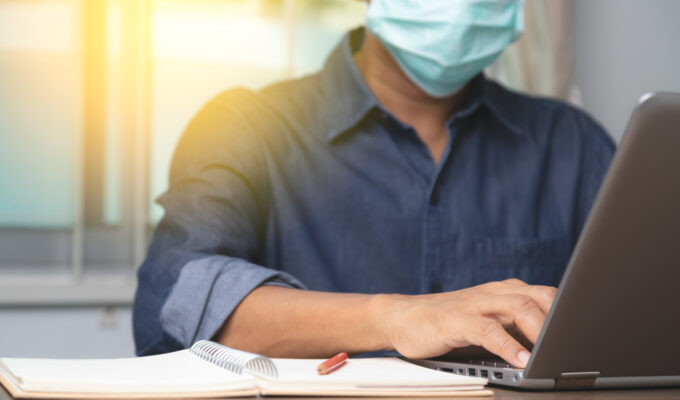 How COVID-19 has Affected the Tobacco Industry
March 12, 2021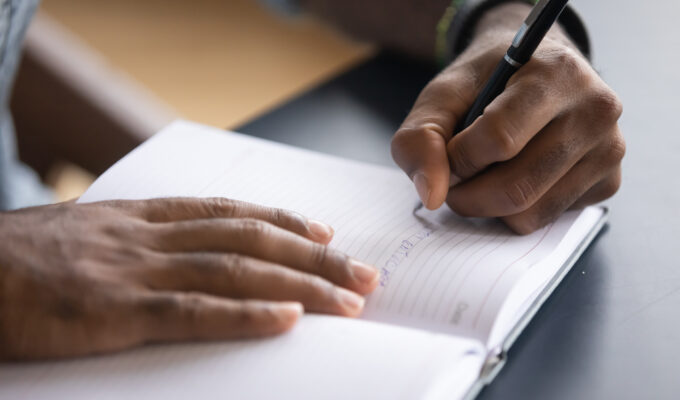 Adapting Quickly to the Unexpected
February 12, 2021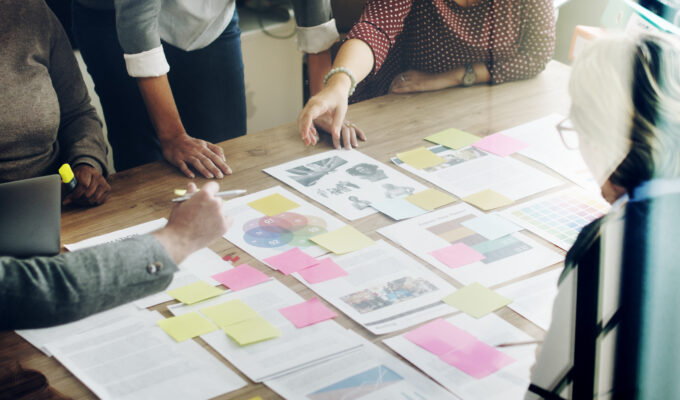 Creating Long-Term Goals
February 5, 2021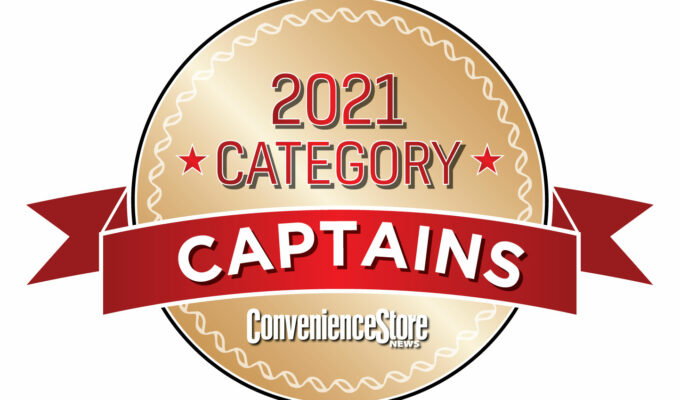 Cheyenne Named 2021 Category Captain
December 28, 2020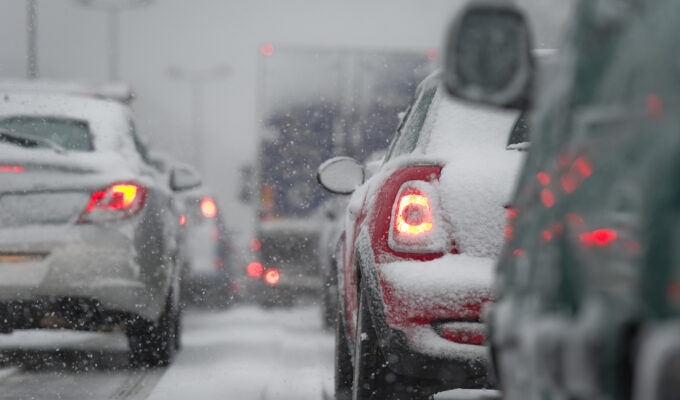 Weather and How It Affects the Supply Chain
December 2, 2020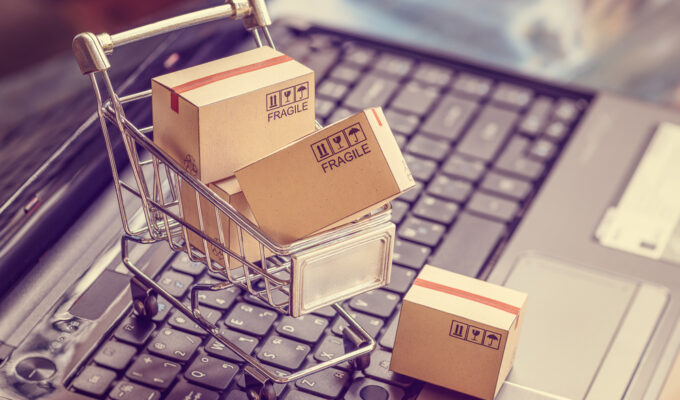 Product Fads: Should You Buy In?
October 5, 2020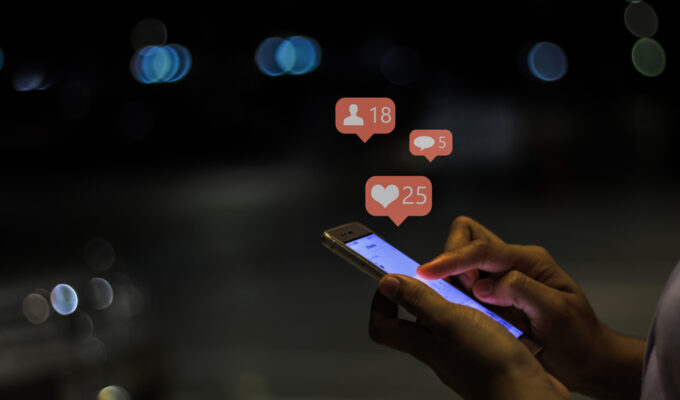 Use Social Media to Increase Store Traffic
August 4, 2020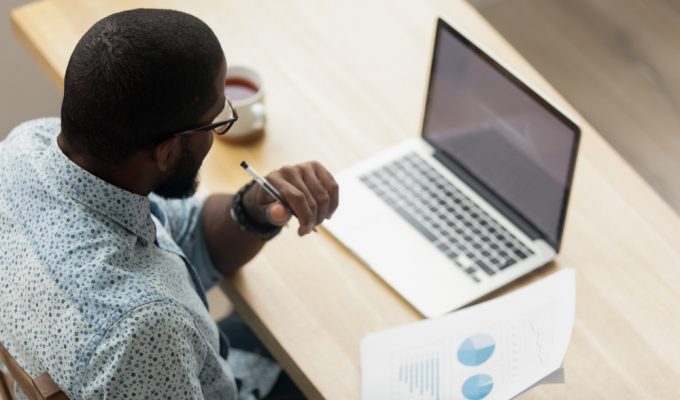 Our Cut on Tradeshows
July 16, 2020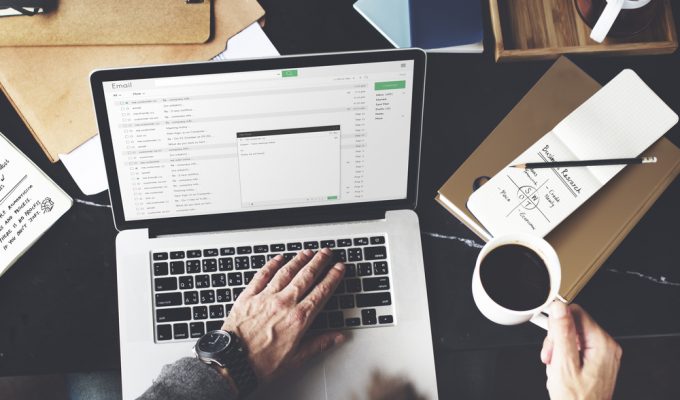 Use Email to Drive Traffic
June 8, 2020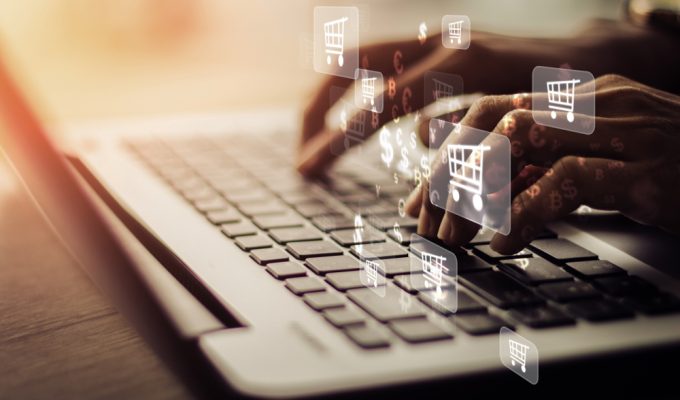 Get To Know The Customer
May 7, 2020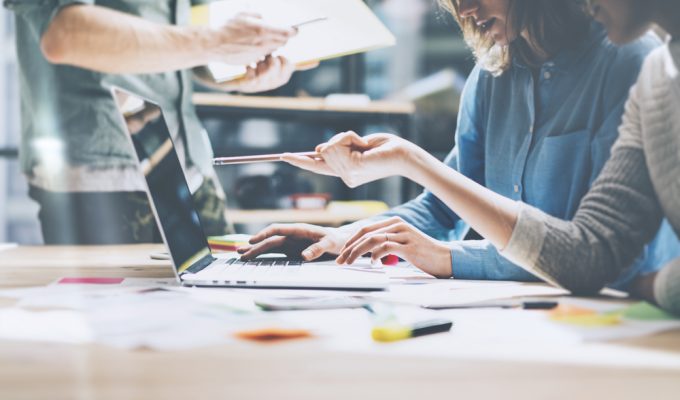 Why Is Marketing Important?
May 4, 2020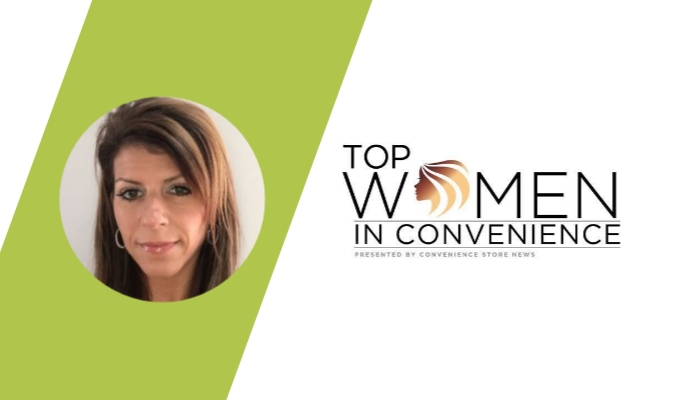 Simmons Named a Top Woman in Convenience
April 8, 2020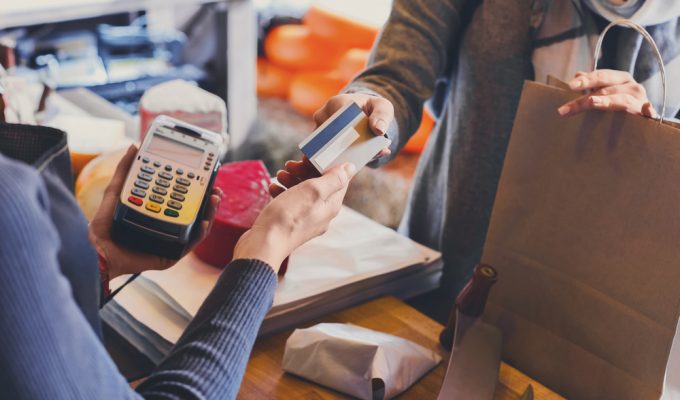 Fighting The Barriers
March 18, 2020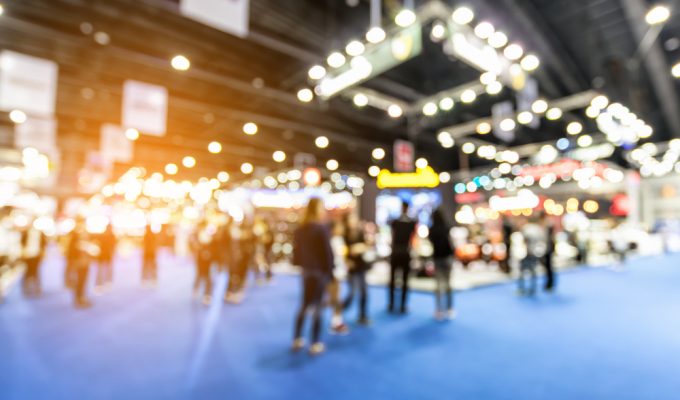 Our Take On CDA
February 10, 2020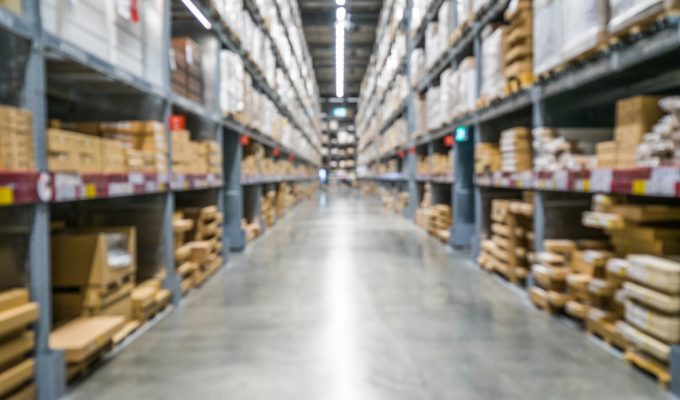 What Retailers Expect from Distributors
January 28, 2020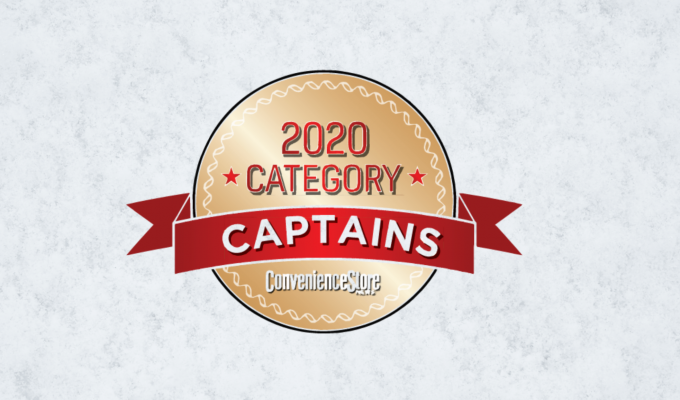 Cheyenne Named 2020 Category Captain
January 1, 2020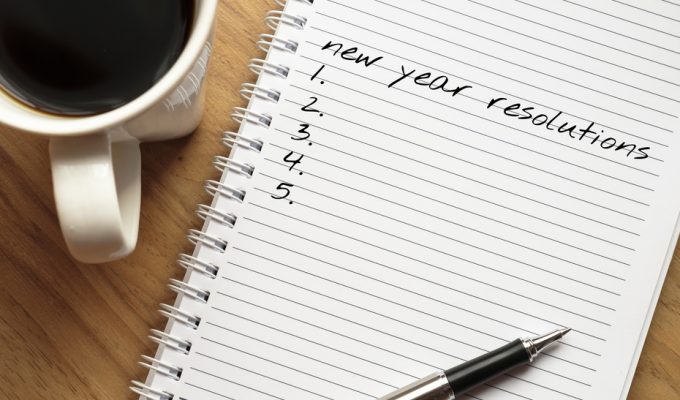 Cheyenne's New Year's Resolutions
December 2, 2019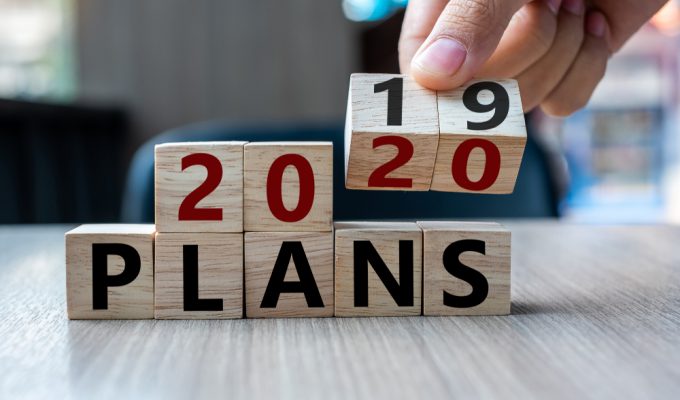 Planning Ahead for 2020
November 7, 2019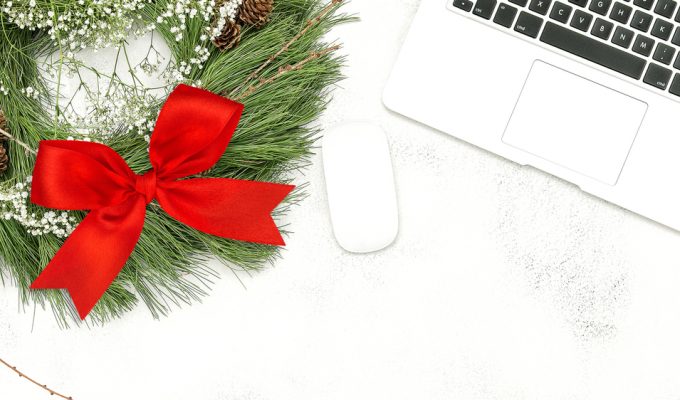 Maximize Your Sales During the Holidays
November 4, 2019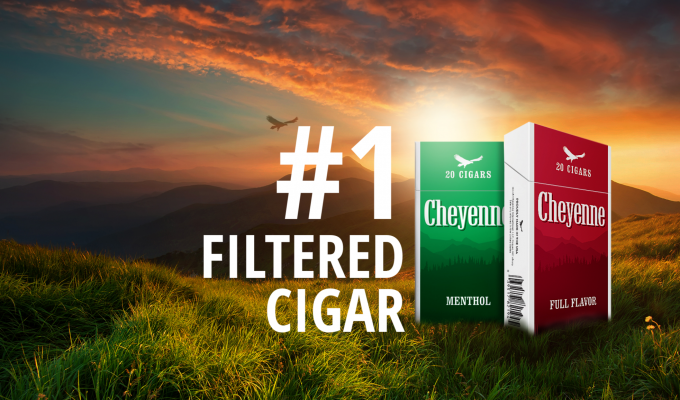 Cheyenne Cigars are the #1 Filtered Cigar
October 8, 2019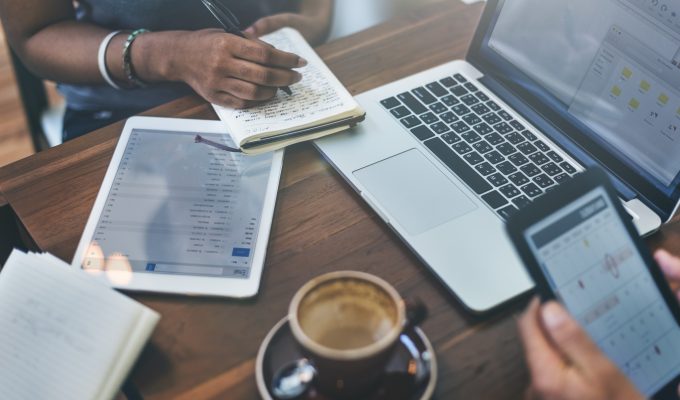 Up Your Online Presence to Boost Sales
September 5, 2019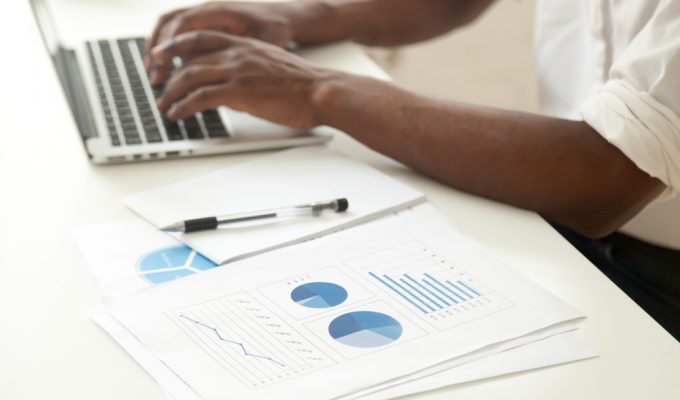 The Importance of Competitive Research
August 5, 2019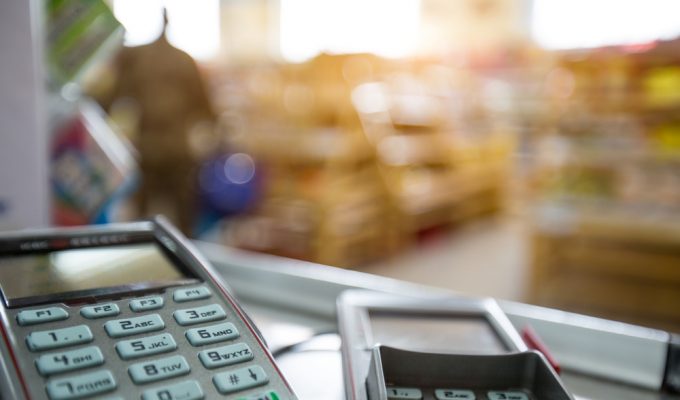 Upselling Techniques
July 22, 2019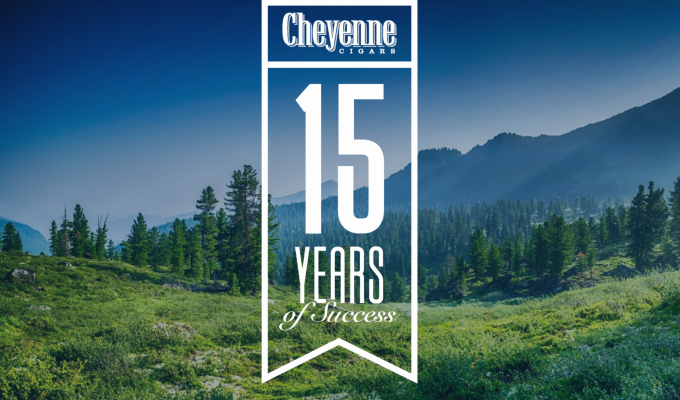 15 Years of Cheyenne Cigars
June 4, 2019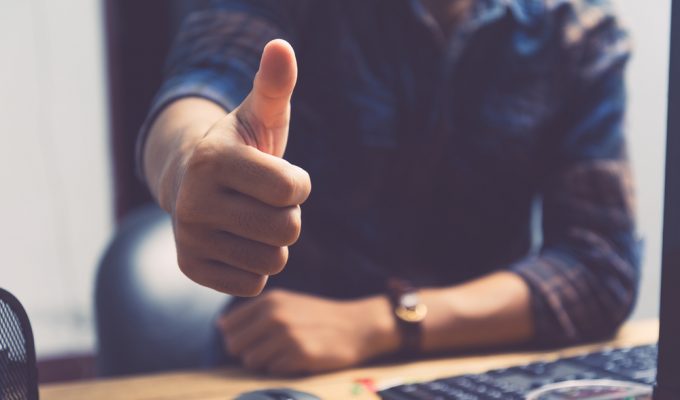 Boost Your Employee Morale
May 2, 2019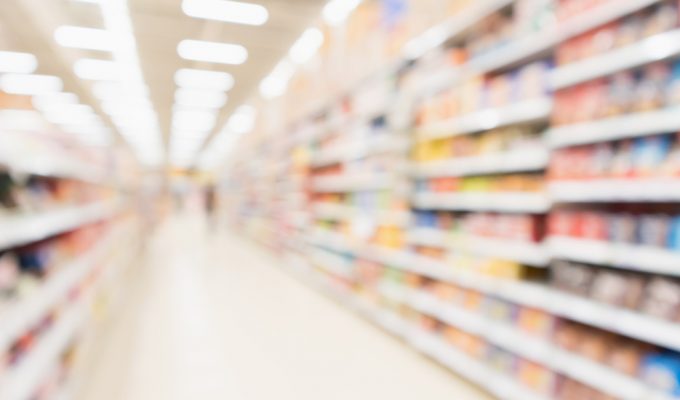 Merchandising Helps You Stand Out Among the Rest
April 3, 2019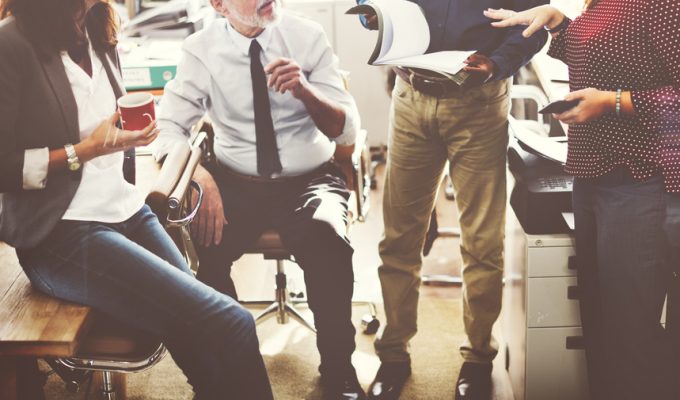 What It Takes To Be a Leader
March 5, 2019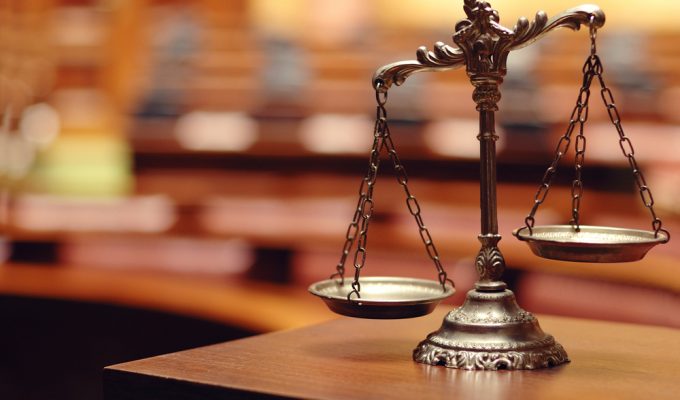 Managing Regulatory Changes that Affect your Store
February 4, 2019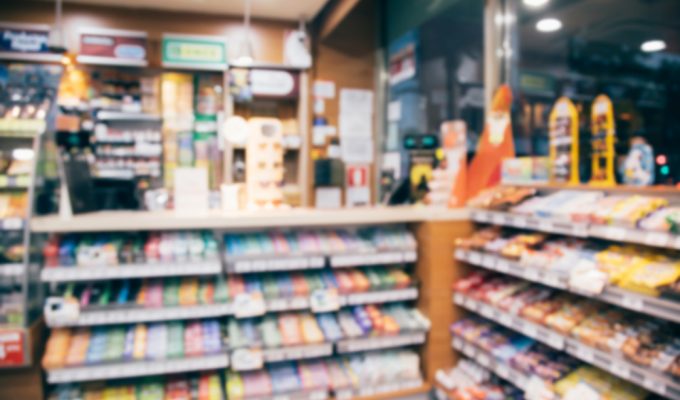 Great Service is Key to Repeat Customers
January 7, 2019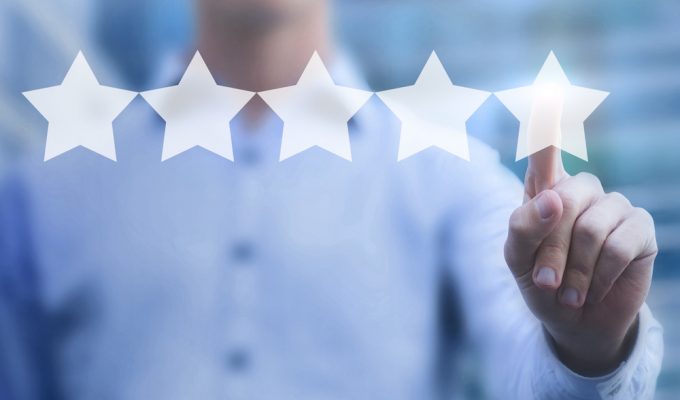 Survey Says...
November 1, 2018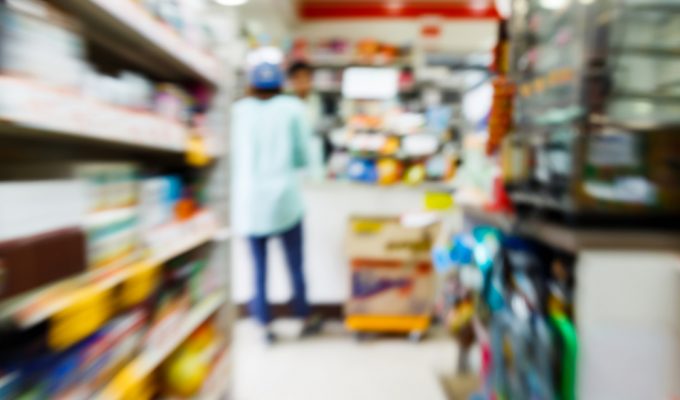 3 Retail Mistakes You Never Want to Make
October 18, 2018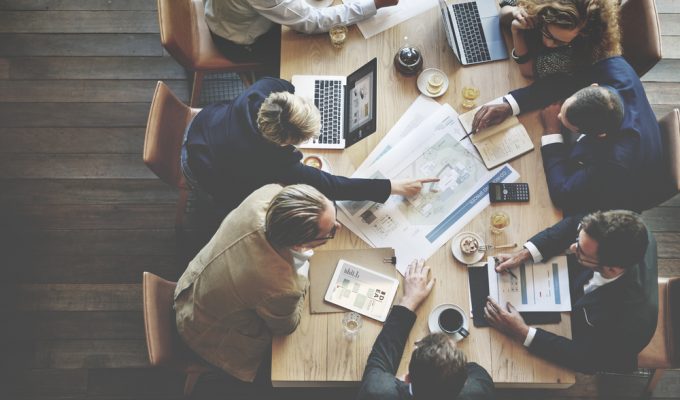 A Day in the Life at Cheyenne International
September 20, 2018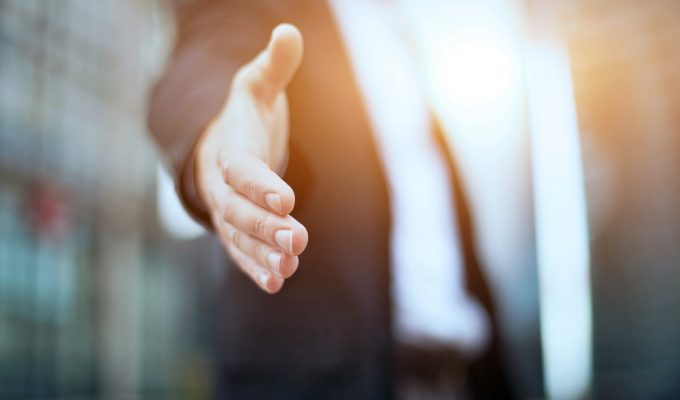 The Myth, The Legend, The Beginning
August 10, 2018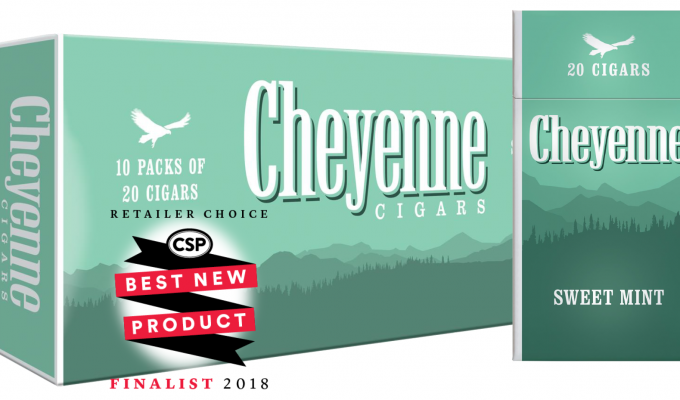 Sweet Mint Flaunts 2 Best New Product Nominations
August 1, 2018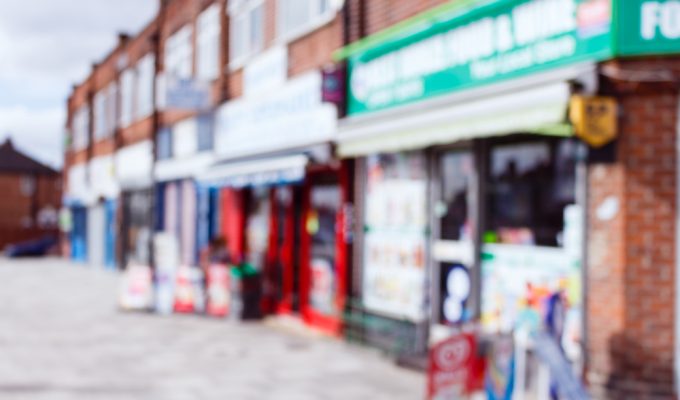 How to Stand Out As An Independent Retailer
July 16, 2018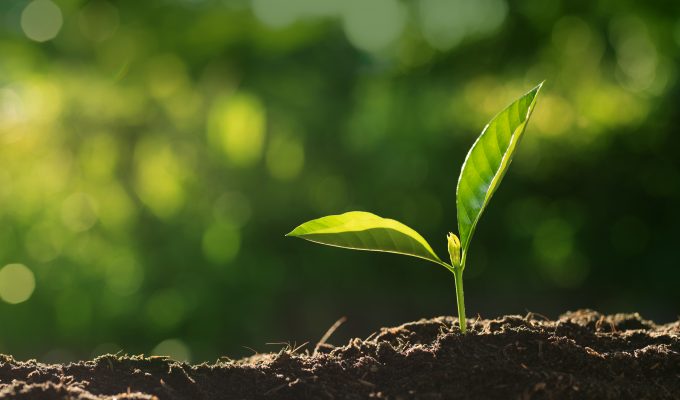 What It's Like to be a Small Tobacco Company
April 19, 2018
3 Ways to Quickly Boost Retail Sales
March 19, 2018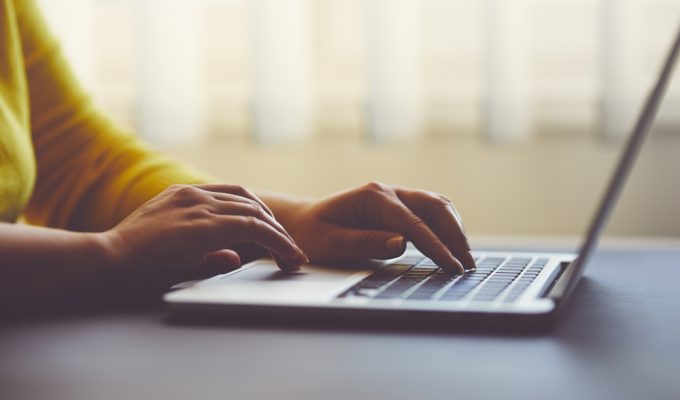 Cheyenne International Brands Get New Websites
March 6, 2018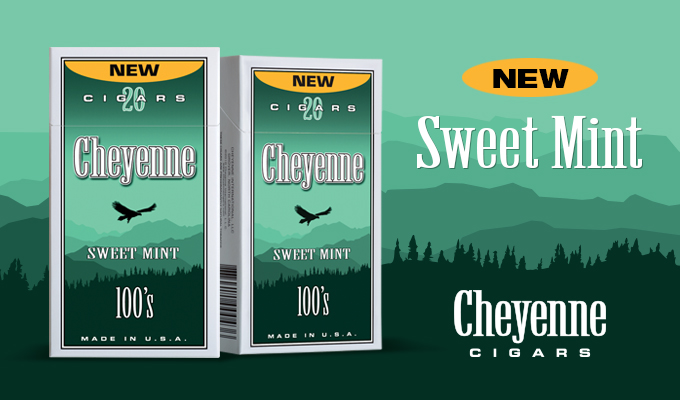 Cheyenne Cigar Brand Releases New Sweet Mint
March 2, 2018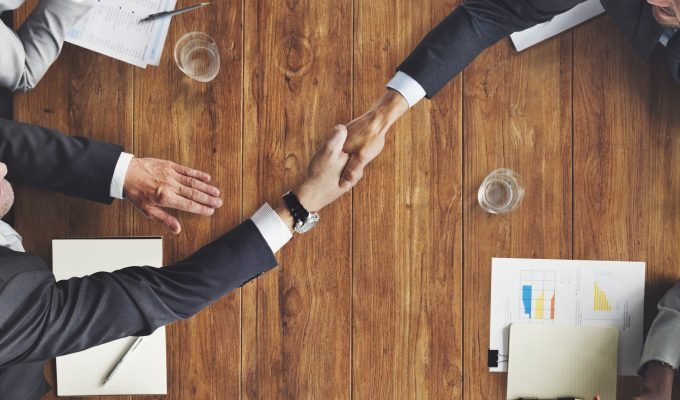 What It's Like To Be Our Partner
January 3, 2018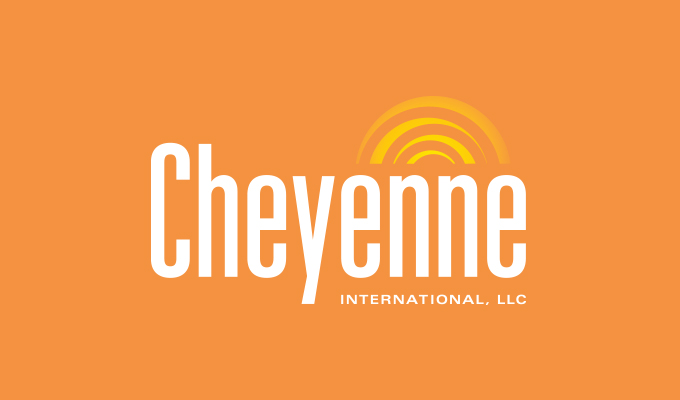 Cheyenne International Releases New Corporate Logo
July 17, 2017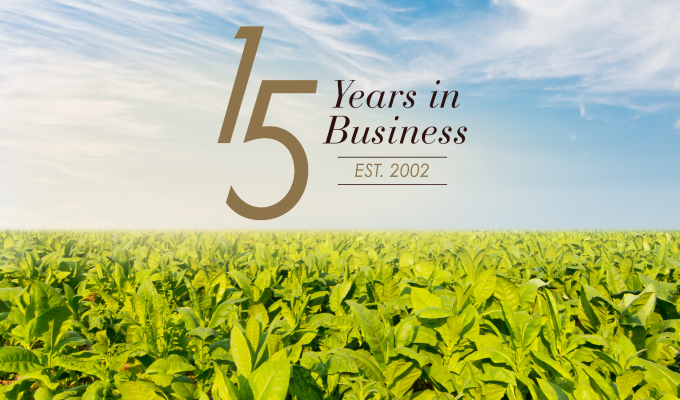 Celebrating 15 Successful Years in Business!
February 1, 2017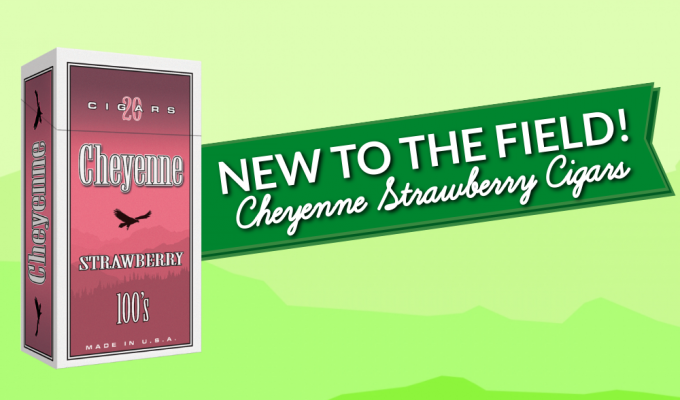 Cheyenne Cigar Brand Releases Strawberry SKU
October 26, 2016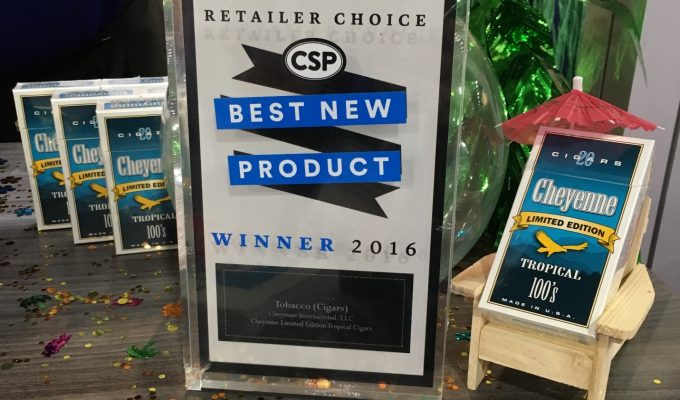 Retailers Vote Cheyenne Tropical Cigars as Best New Product
September 28, 2016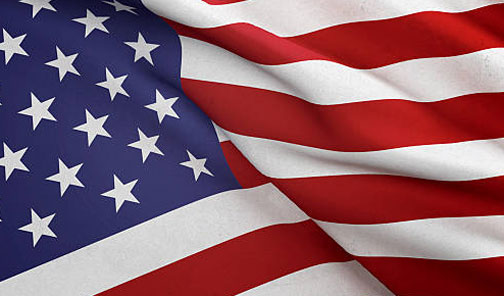 Operation THX Comes to a Close
September 1, 2016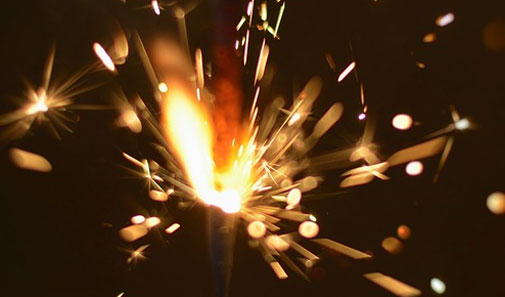 Progressive Grocer Coins Cheyenne Tropical Cigars Editor's Pick
September 1, 2016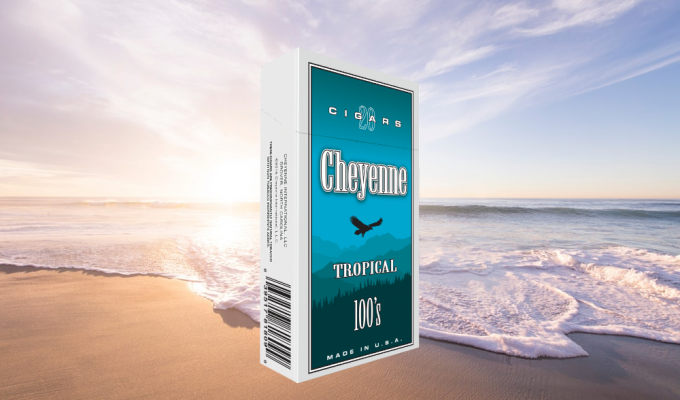 Cheyenne Tropical Cigars are Here to Stay
July 4, 2016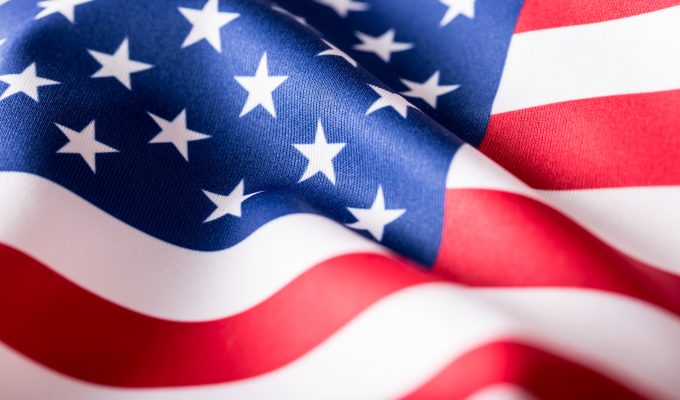 Operation THX
March 18, 2016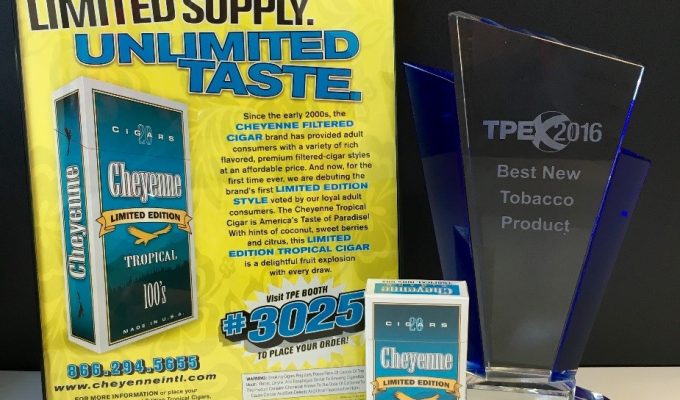 Cheyenne Wins Best New Tobacco Product at TPE 2016
January 31, 2016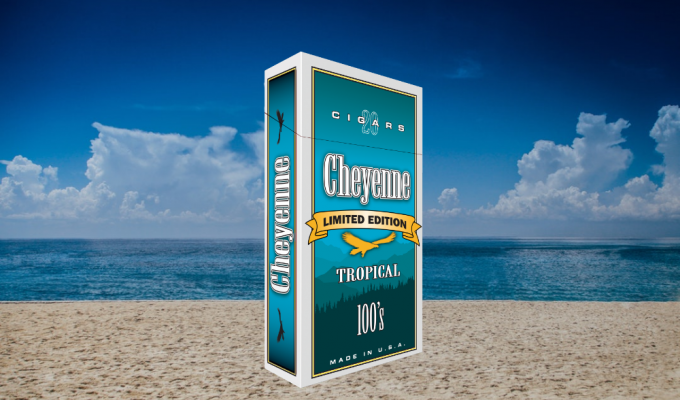 Cheyenne Releases Tropical 100's Cigar
September 14, 2015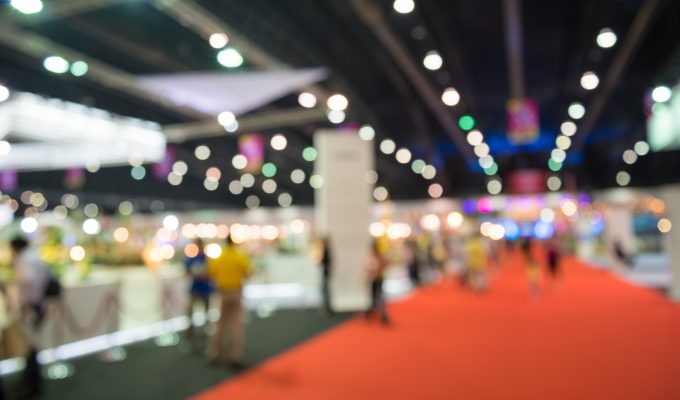 The NACS Cool New Products Preview
August 1, 2015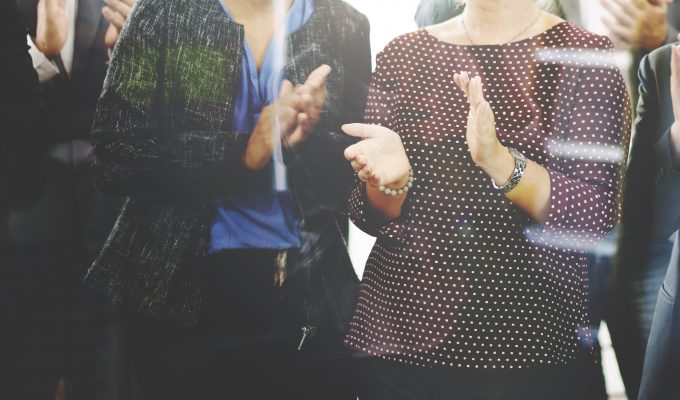 Cheyenne Receives Tobacco Trailblazer Award
November 3, 2014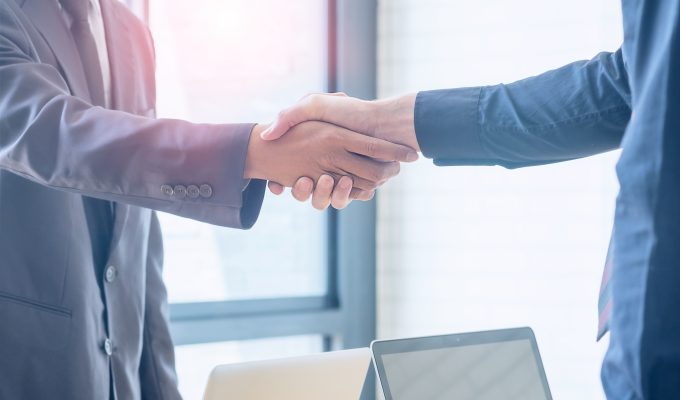 Cheyenne Appoints CEO